Glass painting technologies
Glass
painting technologies involve the use of various paints and methods of application for this process, which depend on the intended operating conditions of the product. On the surface can be applied drawing or a continuous coating.
Glass painting technologies and materials used
Drawing the image on glass or its monotonous coating is often used in the manufacture of furniture. But such products can also be an independent subject of decor, which will make the room more bright and interesting. They will be an excellent decoration in the office or on the trading floor, and at home.
Often, these images are resistant to water, so they can be installed in wet rooms or places that are subject to regular cleaning. For example, they decorate showers, install partitions in the bathroom, or arrange the kitchen.
1. Acrylic polymers. One of the most popular
glass
painting technologies. The image is applied using a special acrylic resin. Such a pattern dries quickly, and isocyanate is not included in the paint. In addition, the product does not require additional processing or firing. This coating is durable, has high adhesion, is resistant to moisture, chemicals and mechanical damage. The technology of painting glass using acrylic polymers does not require a large amount of equipment. It allows you to apply an image of a wide color gamut to a blank of any shape and size. It can be either a monochromatic coating or a complex multi-component pattern.
2. Organic paint. Most often used for solid
glass
staining. Such products are great for decorating furniture. Manufacturers prefer to work with organic paints, as they have high adhesion and have a long service life. This coating does not require hardening, but at the same time is vulnerable to high temperatures.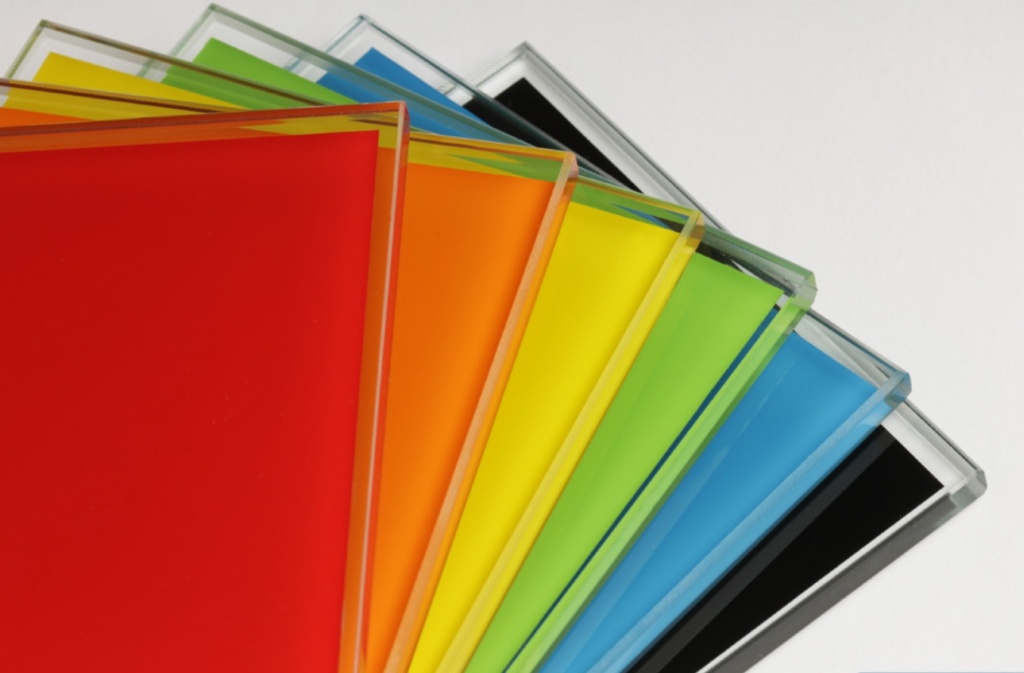 Glass painting technologies
This technology of painting glass is available a wider range of colors than other methods of applying the image. Thanks to modern methods of producing organic paints, they can be both opaque and translucent. This provides more opportunities for artists, and also allows you to achieve the effect of satin on glass without additional processing and etching.
3. Ceramic paints. A special method of applying the image, involving the use of a spray gun or special equipment. After drawing the image, the product is sent to the machine for hardening. Under the influence of high temperature, the paint is injected into the structure of the workpiece and becomes uniform. Such an image can be applied with the effect of gold or metallic.
4.UV curable ink. In the process of painting using an inkjet printer. He paints a pre-prepared workpiece that has been treated with a special prime. This ensures high adhesion and resistance of the coating. This image is resistant to fading, but can withstand only a slight mechanical effect.
New glass painting technologies at the exhibition
Modern glass painting technologies and their features can be explored at the World of Glass exhibition at the Expocentre Fairgrounds. This event is attended by leading companies in the industry and specialists in various fields.
Glass painting technologies
At the exhibition, you can explore the most up-to-date information for the industry, conduct negotiations, establish contacts and cooperation, exchange experiences and much more.
The World of Glass exhibition at the Expocentre Fairgrounds is the best way for enterprises and specialists to familiarize themselves with industry innovations and market trends.