At the peak of popularity glass brought its aesthetics, environmental friendliness and practicality. Modern technologies make it possible to obtain a completely safe, impact-resistant glass of a wide variety of textures, shapes, colors, and degrees of transparency. Glass elements in the interior are well combined with wood, metal and polymers.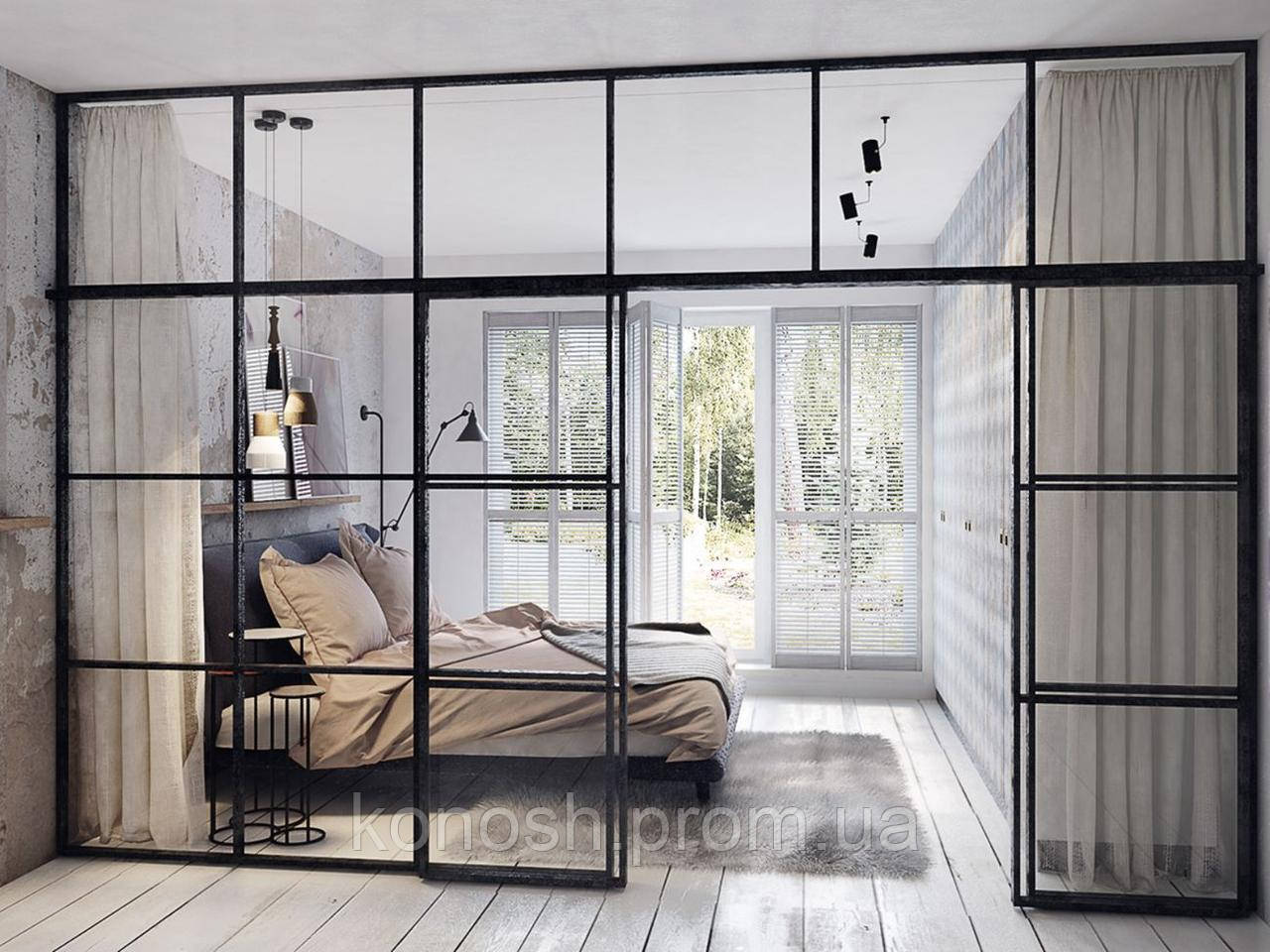 glass partition
The range of use of glass in the interior is very wide. For example, tempered glass (float) make floor coverings. Highlighting the
glass floor
, mirrors, tinting, glass segments or patterned panels give the interior respectability and chic.
The real favorites of modern interior design are
glass partitions
, especially relevant for small apartments. Transparent walls visually expand the boundaries of a single "flowing" space filled with natural light.
Glass furniture gives the room lightness, elegance, exquisite gloss and lightness.
glass door
Glass is also used in decorating the interior with a mosaic of "broken" glass. She draws floors, doors, walls, furniture and interior items. The unique play of light and color will play the glass in the interior stained glass compositions.
Glass is used in all types of premises - from hallways to bedrooms, and as their zoning glass screens or partitions. No living room is complete without glass (doors, lamps, mirrors, furniture, aquariums, vases). In the bathroom, glass can act not only as decoration, but also as a functional object: glass tile, sink, shower, bath.
Do not be afraid to use glass in the interior space. At first glance, this material is very fragile, but modern technology makes it durable. The advantages of
glass
are a visual increase in space, improved natural lighting and giving the interior a unique style and gloss. With proper use of glass works wonders. Entrust the case to the real "wizards" and plunge into the magical atmosphere of the "transparent" interior.